Start Your Transformational Journey Today
So doesn't it make more sense to address the root or cause of the problem rather than resisting them with the very affirmations that you have been told you should be practicing? When you can be fearless? CUT the Stress OUT OF your LIFE!
If we recognize and address these programs, which I admit might seem like large boulders on your path,
TRUST ME THEY ONLY SEEM THAT WAY!
We can re-program them permanently rather than bandaging them and have them return later, because they are still there and they will be there interrupting your golden vision and dreamy desires. Messing with your plans because you tried to pave over the boulder instead of dealing what it IS.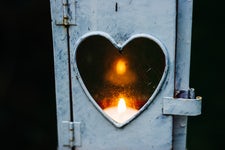 You may have added new neuro-networks of beliefs in your mind, BUT you did not change the existing programs, you did not remove the boulder, THOSE OLD BELIEFS ARE STILL THERE. We are taught to bury, hide, and deny our true feelings and self. Really, what we are denying is ourselves, if we are honest. How long will we avoid, suppress and ignore what is going on inside? What we think we have to hide and deny from the world-- our true gifts, our true powerful self?
As you read these words understand, no matter where you're starting from, if you're willing to uncover what's holding YOU back, you will create money miracles and any other magic in your life. Decades of sabotaging frustrating limiting beliefs can be shattered in a day and set you free to create whatever that heck you want and You deserve.
Those beliefs can transform in an instant and honestly that's how you become rich and all that you can be.
Ready to face your limitations?
Sign up to hear more & get my top ten remedies (yes, free!) for some of the most common limiting beliefs.
What I Do
I work one on one with you so you can experience your dreams into reality.
Together we will gain you Clarity, Certainty, Confidence so you Never hesitate again as you Fearlessly pursue you Goals with an Unstoppable Inner Drive!
Like many entrepreneurial people, I went on quests of self discovery to try to uncover the secrets of wealth and success. I drank potions with Shamans, I did really interesting seminars, I read books and listened to the gurus and tried to push through my stubborn blocks with sheer will power. But I had some impossible boulders to move on my own.
Something was obviously missing as not much had changed, even though I loved talking up about everything I had learned. So yes, you can truly remove all of the obstacles on your path, permanently and you need to if you want to reach your goals and have more control, less randomness, it is imperative.
Just like all of the Law of Attraction courses teach you to acknowledge the money that has come in, so too do you need to acknowledge what is going on under your awareness so it can be forever transformed.
What if you could unlock your hidden potential?
Would you do it?
Invest in your best possible future. 
Consider the 90-day Transformational Journey as the ultimate solution. Find out if it's right for you.
I want you to be free now!
Book a Free Call with Terry to find out how to effortlessly reach your Goals!.
Terry Dika Volchoff - Transformational Catalyst
All the processes I've studied, applied and even taught means there's nothing you can bring to the table that can elude me, that we can't unravel you from and empower you with. If you are like me, you have worked on yourself more times than you would care to admit. Perhaps you've had some short term results, but the big DREAM is still eluding you.
My Story
Hi, I'm Terry Dika Volchoff and I work with both purpose driven entrepreneurs and healers who realize that there is more that they could be doing and are tired of being defeated by their very own mind. I can talk about this, because I know first hand how frustrating and defeating this can be. I struggled for years with boom and bust and feelings of inadequacy ruling my life. My mind would go blank and my body physiology would actually change with fear. I could see that there was something missing so……. I never gave up and you are here, so pat yourself on the back for not throwing in the towel either, and not quitting on YOU!
I searched on both sides of the pond, creating many adventures, to resolve this inner turmoil and frustration. But no matter how much work I did, what modality I tried, although I improved with each new effort, I still felt my potential to realize my true destiny and personal freedom I so badly craved still eluded me. I studied meditation, tapping, Conscious Bars and more. Then, I finally cracked the code.
I discovered a process that "poof" changed my mind chatter from negative to positive. That's what I want to share with you. If you know what you want and have no idea how to make that happen then I am glad you are here. ARE you starting to feel excited about the possibilities of success again? This is what I found…
"Rewrite the programs of your mind to change the printout of your life."
It is not your fault, we as a human culture are wired this way and I will be the first to admit it is a flaw in the system. But there is a PERMANENT proven SOLUTION and you have finally found it, like I did. I know that sounds crazy and too good to be true but I have found again and again that this is just plain true.
Personal Info

Raves & Reviews
Terry is a seasoned and well rounded catalyst for change who brings her expertise into every session. Her intuition, compassion and knowledge make for a powerful process where you feel an immediate sense of ease. I have been fortunate to have had a number of sessions with Terry and can say the results are lasting. She is great!
Sophie
Before my session I was going through a difficult time in my relationship. Feelings of rejection, abandonment, unloved, very confused. Terry was compassionate and patient. She was able to help me see things I may not have if she didn't point them out. After my session I felt confident like I got a piece of myself, and I would highly recommend this work. Thank you Terry.
GG
My sessions with Terry have allowed me to develop a deeper of knowing of the different aspects of myself. Through this process I now have a friendship with myself based on love, respect and joy. My inner child no longer shuts me down. I feel more confident and courageous in my daily life. I am so glad I started this journey and would highly recommend Terry and this work!!!
Fern Hodson Energy Alignment Guide
Terry's sessions really opened my eyes about looking deeper within and seeing where my anxiety stems from. I was amazed at what happened during our session, so moving and meaningful. I cannot thank Terry enough for her amazing work, as our session was a pivotal moment in my healing journey.
Caroline EG, Maryland.
Terry is a born facilitator of transformation, with an open nonjudgmental style that made me feel relaxed right away. Working with her helped me discover, and then powerfully resolve certain blocks I've had around money and the significant relationship. This gave me added clarity in the confidence to pursue my dreams and life purpose in a dynamic and uplifting way great work, forever grateful.
Maria G Massage Therapist and Trainer
Working with Terry has helped me in my relationships and life. I am no longer triggered! I seriously recommend Terry, she works wonders. And I thank her from the bottom of my heart.
DT Hamilton, Ontario
Terry is a caring and compassionate PNRT therapist who has a unique talent for helping her client's heal their pain and overcome the blocks from their past. She has a straightforward yet loving approach to quickly get to the heart of her client's healing goals. She uses her vast knowledge in the area of health and wellness to offer supplementary advice for people wanting to take a holistic approach to their recovery. I have complete confidence in Terry to help people achieve meaningful change and reclaim their wholeness.
Joanna Andros, founder PNRT
Thank you Terry for helping me identify and set free a 28 yr. old pain.
I just had a session with Terry Dika Volchoff. Whoa!!! This woman is a master. I'll be game planning a way to manifest more session time with her! Go send her a message! Ask her how she can help you. I've talked to a lot of people who do breakthrough work, but this juicy good stuff is in a world of its own! She's dancing. One session and a confused little girl is dancing free...  Terry you are a gentle loving soul and your work is incredible. Thank you for being you.
Amanda K Alphay Partner
I am a sales manager with 4 people under me and we are all  familiar with the challenges of not executing when we should be. This work with Terry, has removed all of the procrastination in such an effortless way I am unable to explain it. But I can tell you after just one session I started booking and calling and closing more sales than I have ever done in the past. I have earned and extra $30,000.00 after just two sessions and I am not stopping there. I have recommended Terry to everyone in my office! I feel bullet proof!
These treatments dig deep into why you do things the way you do and when you become aware you can change, brilliant. I am blown away by how easily change came and happened in my life! Thank you Terry.
Hey Terry!!! Just wanted to let you know I am feeling GREAT!!! Things are moving so fast looks like we are moving, so very EXCITED!! Feeling complete, and peaceful... Amazed , everything seems to be coming together, and I think how is that possible? LOL I like you have searched for decades for peace, and I can see the light at the end of the tunnel!! It's almost like I'm unable to explain how I am feeling considering it was one session. Feeling so grateful,
 Cheryl Actress and Business Owner
CONTACT
Let me know what you're wondering about?